Coach Trainer
Federal Coach
Coach Mentor
I help busy federal executives to disconnect from workplace chaos in order to reconnect to their most effective and authentic selves. Recharged and balanced, my clients then provide the inspired leadership their organizations and teams must have.

My federal clients report a direct link between our coaching and outcomes such as effective time management, work-life balance, better delegation, clarity on personal and professional values, selfcare, mission accomplishment, adaptive leadership, trust, and team morale.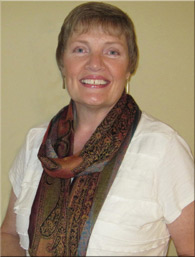 Anne Kelly, Founder
A New Leaf Coaching
Can Federal Agencies Afford NOT to Coach High Potential Performers?
White Paper by Anne Kelly, PCC
2017

The Office of Personnel Management (OPM) supports "A coaching culture across the government". Yet Federal executives face budget uncertainty, hiring freezes, reorganizations, and other challenging situations. When faced with resource constraints, the temptation is to cut investments in important developmental processes. My White Paper describes the need for coaching as distinguished from other developmental processes, suggests who are the ideal coaching candidates, and summarizes the key benefits and successful strategies of coaching.

(Download Now - Permission granted to share in its entirety.)
For my mentoring clients:
A coach since 2004, I mentor and teach professional coaches from around the globe, sharing my expertise and in-depth understanding of the ICF's core competencies.
Mentor Coaching Handouts:
If your ICF certification requires mentoring, these handouts will be of help:
★
Recording Coaching Calls for Mentoring - Tips
★
Sample Agreement for Coach Mentoring (with rates)
★
Anne Kelly Mentoring Resume
Contact me for information on group and individual coaching options and more hints on making the mentoring process easier and more effective!

~~~~~~~~~~~~~~~~~~~~

"Anne is gifted in creating a safe space for exploration and growth. The value I received from our three hours of mentor coaching was immense. Anne's ability to create a clear agenda and structure and her preparation for each session is outstanding. Anne reenforced learning with handouts and other resources after each call. Anne's passion for coaching is contagious. Thank you Anne for your assistance meeting my goal of recertification and more importantly, inspiring me to set a goal for applying for my PCC."
Pat H, ACC, December 2016
For coaches interested in earning CCEUs:
Coaching, Facilitation, & Training - How To Choose?
What clients say about Anne:
"Anne's coaching style is calm, insightful and deeply supportive. She has a great ability to hold the space for the coachee to think, reflect and have insights and she continued to build my insights over the duration of the program, yet always keeping me in the driver's seat."

"This was my favorite part of class today. I learned more about myself although deep down I think I already knew it. Anne has a wonderful way of making a person value individuality and differences and feel confident and comfortable."

"My first day with Anne Kelly has been positive. Her quick wit and ability to connect make me feel like I have known her for years. I am looking forward to the rest of the week."

"Anne is very organized and I love her humor. I can see myself taking this information back to work (and life) and using it."

"I will put more thought into my relationship with my supervisor. Anne K. is an exceptional instructor."

"Great impact for all types of teams I participate on. Very helpful tool that have direct positive impact on my day to day work setting."

"I loved the way Anne reflected what I said over the duration of the program and helped me build a sense of my journey. She was deeply respectful and nurturing and completed the journey with a great summary document."

"Every time you speak, there is a sense of confidence and surefootedness to your words that really evokes a leaderly, guiding hand. You see the bottom line and speak to it. It's who you are. It's how you clear the dust!"

"Anne has impeccable integrity, a wide variety of resources to offer, a kind heart and a beautiful sense of humor. Working with her helped me to gain clarity, strength and momentum. I am now achieving goals I only dreamed of."

"I found Anne's Synchronicity Mirror Kit© to be a powerful tool and easy to complete. It provided me with increased awareness that I am on the right career path. I uncovered the events of the past and how they were stepping stones to the life I presently desire. As a result of being coached through a SMK Break-Through session, it's clear to me what I want to do with my holistic business and where to find the courage to proceed. The SMK prompted me to commit to two key actions that will move me towards the life of my dreams. Thank you Anne!"

Click here for additional recommendations,
certifications, resume, and specialities…

CONTEMPLATING A CAREER CHANGE?
Whether you are
returning to the workplace
, a
recent graduate
, or
considering a new direction
, the
Career Clarity Coaching Package
©
is designed to
move you through the cloud of uncertainty
and toward the future you want! Short term coaching, assessments, and knowledge of your personal values will
clarify your next, best steps forward!
A certified federal leadership trainer and facilitator since 1992, I have guided process improvement teams, executives/SESes, midlevel leaders, and front line employees to renewed passion and dedication in their profession.

An internationally known consultant in organizational excellence, I have coached small business owners, employees, teams, and executives in organizational settings from private business to the federal government.

I hold a BS in Administration and capped my 27-year career as an outstanding federal employee by earning certification as a business coach in 2005, and in 2007 became one of a select group of Master Certified Inspired Learning Facilitators™.

I provide feedback on 360-degree assessments for clients, and am qualified to administer, interpret, and present training on the Myers-Briggs Type Indicator (MBTI®), Team Dimension Profile, Change and Transition, and my own assessment - The Synchronicity Mirror Kit©.
I am frequently asked,
"What is the best way to go about selecting a coach?"
Download my check list
detailing the criteria I insist on when hiring or
recommending a coach.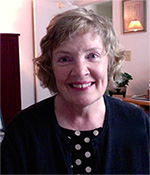 Coach Anne Kelly interviewed: Listen as Anne shares

"What is coaching?", "How to choose a coach"
, and hear an
actual mini-coaching session!
(Sept 2006)